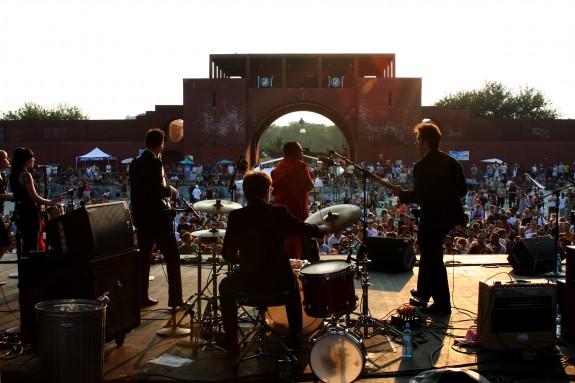 June 14th, 2010 | Tags: 2006, Archie Bell, Brooklyn, McCarren Park Pool, Pool Parties
Musician(s): Archie Bell.
Date: Sunday, August 20, 2006.
Location: McCarren Park Pool, Brooklyn, NY.

Archie Bell and The Drells was formed in 1961. In 1968 "Tighten Up" became a number one hit record of R&B and Pop. Between late 1969 and 1979, the hits continued to come: "I Cant Stop Dancing," "There's Gonna Be A Showdown," "Girl You're Too Young," "I Could Dance All Night," "Soul City Walking," "Let's Groove," and "Glad You Could Make It."
More Info: Archie Bell (MySpace).
Clicking on a photo below will open the photo in a full-size lightbox window.