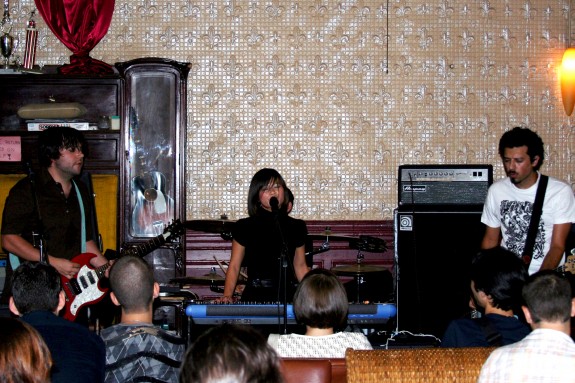 June 16th, 2010 | Tags: 2006, Asobi Seksu, Brooklyn, Sound Fix
Musician(s): Asobi Seksu.
Date: Saturday, August 26, 2006.
Location: Sound Fix, Brooklyn, NY.

Asobi Seksu is an American dream pop band based in New York City. Their music draws influence from the shoegazing genre as well, and similarly uses a textured and effects-heavy vocal and guitar sound. The band consists of Yuki Chikudate (vocals, keyboards) and James Hanna (guitar, vocals).
More Info: Asobi Seksu.
Clicking on a photo below will open the photo in a full-size lightbox window.