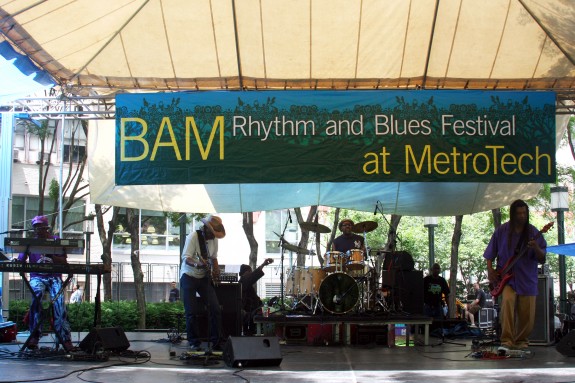 June 13th, 2010 | Tags: 2010, BAM Rhythm & Blues Festival at MetroTech, Bernie Worrell's SociaLybrium, Brooklyn, MetroTech Commons
Musician(s): Bernie Worrell's SociaLybrium.
Date: Thursday, June 10, 2010.
Location: MetroTech Commons, Brooklyn, NY.

Bernie Worrell first came to prominence as a founding member and Musical Director of Parliament/Funkadelic. While this massively influential supergroup was radically altering the course of music, Bernie was radically charting the course of emerging keyboard technology during the golden age of analog synthesis. Among the key ingredients in his sonic stew were perfect pitch and a well-honed facility with the classical canon.
More Info: Bernie Worrell's SociaLybrium.
Clicking on a photo below will open the photo in a full-size lightbox window.