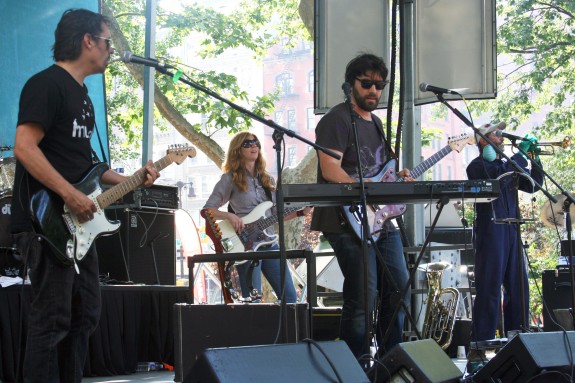 June 15th, 2010 | Tags: 2010, Big Apple Barbecue Block Party, Bob Schneider, Madison Square Park, New York City
Musician(s): Bob Schneider.
Date: Saturday, June 12, 2010.
Location: Madison Square Park, New York, NY.

For nearly ten years, Bob Schneider has performed a Monday night residency at the Saxon Pub, an intimate and legendary venue on South Lamar. Bob and the members of Lonelyland, the band name that he uses to keep these shows "underground," are seated on stage as they work through a "live rehearsal" of songs that Bob calls up from his repertoire of over four hundred songs.
More Info: Bob Schneider.
Clicking on a photo below will open the photo in a full-size lightbox window.