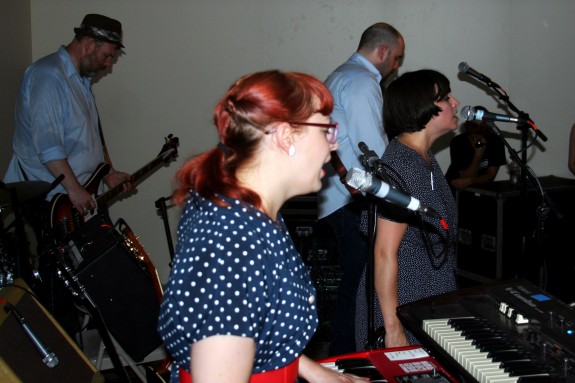 June 6th, 2010 | Tags: 2010, Brooklyn, Brooklyn Flea, Camera Obscura | 3 Comments
Musician(s): Camera Obscura.
Date: Sunday, June 6, 2010.
Location: Brooklyn Flea, Brooklyn, NY.

Glasgow's Camera Obscura have been making music for a decade, carried through the ups and downs of various line-up changes and the tender pain of daily life by the sweetly sad voice of Tracyanne Campbell.
More Info: Camera Obscura.
Clicking on a photo below will open the photo in a full-size lightbox window.