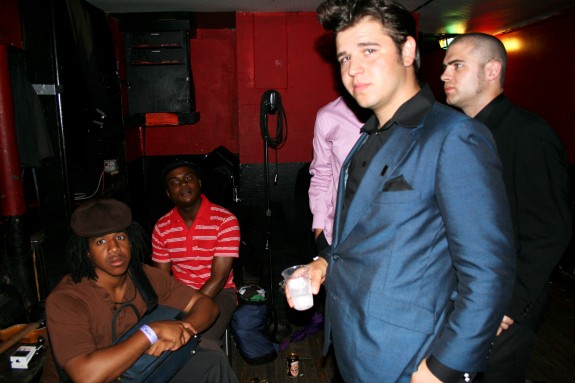 June 9th, 2010 | Tags: 2006, Boston, Eli "Paperboy" Reed, The Middle East
Musician(s): Eli "Paperboy" Reed.
Date: Friday, July 21, 2006.
Location: The Middle East, Cambridge, MA.

Teaching himself piano, guitar, and harmonica, and busking in Harvard Square to practice his chops and performing skills, after finishing high school he found work in Clarksdale, MS, but upon moving there, and finding that the job had fallen through, Reed introduced himself to the music community there, playing frequently at local clubs and even ending up under the tutelage of drummer Sam Carr.
More Info: Eli "Paperboy" Reed.
Clicking on a photo below will open the photo in a full-size lightbox window.