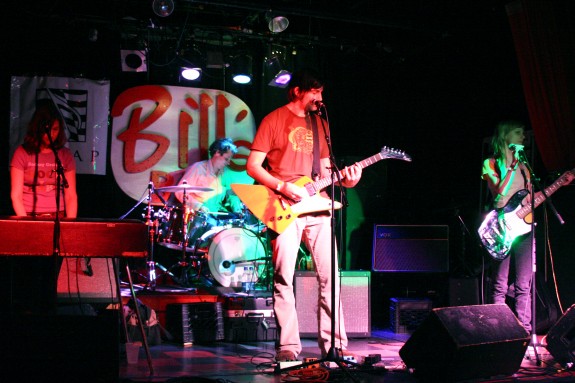 June 13th, 2010 | Tags: 2006, Bill's Bar, Boston, Fancey, NEMO Music Festival
Musician(s): Fancey.
Date: Friday, September 29, 2006.
Location: Bill's Bar, Boston, MA.

Todd Fancey is a Canadian guitarist, keyboardist and solo artist. He is most widely known as the guitarist for Vancouver-based indie rock band The New Pornographers and the bassist for the band Limblifter. He released his first solo album, Fancey on March Records in 2004 followed by an EP The Magical Summer. His second solo album, titled Schmancey was released November 13, 2007 on What Are Records?.
More Info: Fancey.
Clicking on a photo below will open the photo in a full-size lightbox window.