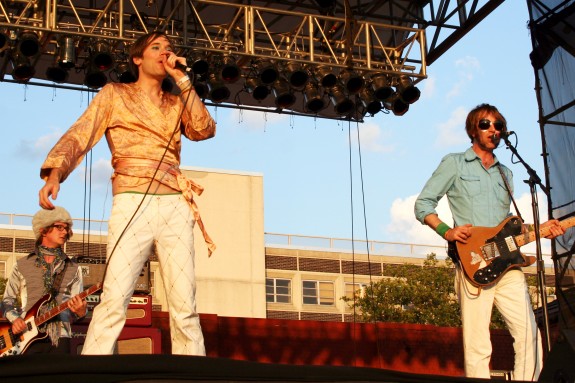 June 9th, 2010 | Tags: 2006, Brooklyn, McCarren Park Pool, of Montreal, Pool Parties
Musician(s): of Montreal.
Date: Sunday, July 30, 2006.
Location: McCarren Park Pool, Brooklyn, NY.

of Montreal is an indie pop band which formed in Athens, Georgia, United States in 1997. The band is fronted by Kevin Barnes, who writes, composes, and plays most of the music for his albums.
More Info: of Montreal.
Clicking on a photo below will open the photo in a full-size lightbox window.